GoMi Goats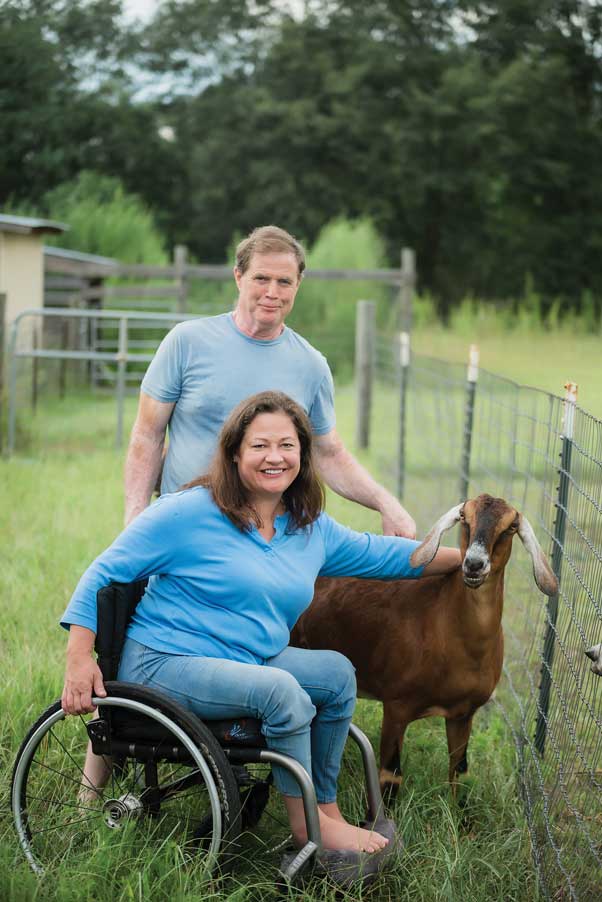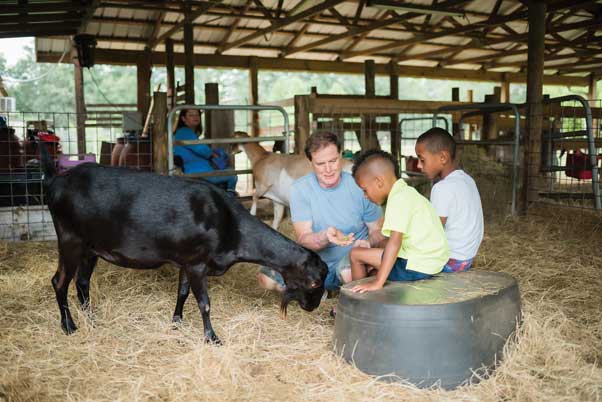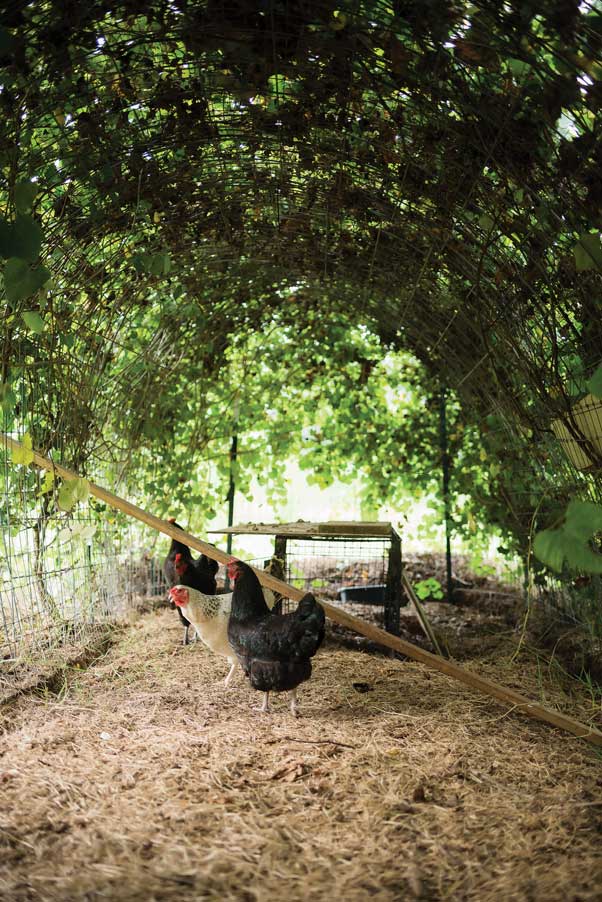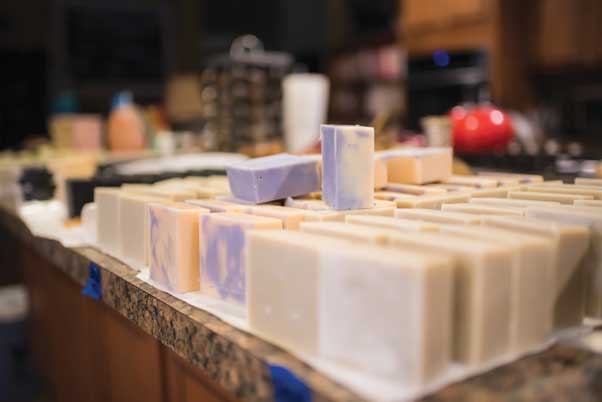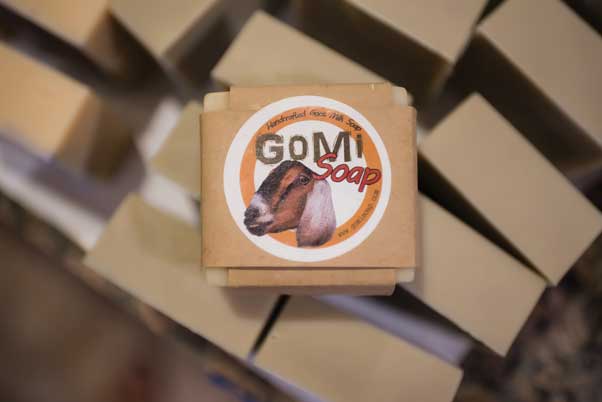 A small and beautifully managed farm owned and operated by Alexandra (Alex) and Keith Adams offers an especially unique array of elegant soaps much sought-after in Florida and southern Georgia. AKA Farms raises goats, cows, chickens, turkeys and various other animals while also trying to keep up with the garden and life. Alex and Keith have created something of a squeaky-clean sensation with their fabulous goat's-milk soap. "People want to use it as their everyday soap," says Alex. Also available are skin creams, lotions, balms, farm fresh eggs, feta cheese and two types of chevre cheese.
How it Works: Keith milks the goats and cows while Alex creates soaps, lotions, and balms using only high-quality ingredients and essential oils, each item added with careful detail. They specialize in scented and unscented soaps, providing luxury at value prices. Ingredients include fresh goat milk, olive oil, coconut palm oil, plus a little castor oil for lather.
Their History: Alex has been making soap for over five years, recently expanding into lotions and balms. They set up weekly at the local Farmer's Market at Hwy 90 and Marion Street in Lake City. Their products are also available through artist Janet Moses at the Blue Goose Studio on Marion Street, Fifth Generation Farms located at 3739 W US Hwy 90 in Lake City and the Neighborhood Nutrition Store at 2941 W US Hwy 90 in Lake City.
With customers from far and wide, the affordably-priced skin care products are healthy alternatives to toxin-laden standard brand soaps available elsewhere. Alex said, "We use all natural ingredients that leave the skin hydrated and smooth and help to get good nutrients into the skin as well. Ingredients in many other soaps contain toxins from dyes and additives or preservatives."
Lotions, face cream, and moisturizers are strong sellers. "Our lotions are gently and readily absorbed by the skin. In this weather, you don't want a product that's going to "sit" on your skin."
Alex explains, "Goats produce milk high in vitamins, minerals and delicate enzymes that help feed the skin. Each bar of our soap contains pure goat milk and is crafted to allow people to cost-effectively pamper and nurture their skin. We are so pleased when customers tell us GoMi Soaps help their dry and sensitive skin." Goat milk is historically a sought-after natural skin care product. It is easily absorbed into the skin as a "skin nourisher" and is used by many people with sensitive or damaged skin. Making soap at home allows Alex to create a creamier soap, retaining the natural glycerin that is lost in manufacturing.
GoMi Soaps' array of 4.5-ounce goat milk soaps is cured to be long lasting. The soap blocks are stored in roomy trays with a light covering, allowing for air circulation, and allowed to cure for six weeks. Just a few of the scented bars include Oatmeal Milk and Honey, Lavender, Rosemary Mint, Ginger Turmeric, Pink Himalayan and Rose Clay, and Black (activated charcoal) soap. All together, Alex creates over 25 goat milk soap varieties, selling for $5 each.
Their website, gomisoap.com, offers a full list of soaps. "You can see the goat that made your soap," said Keith. The Adams' goats vary in color from brown to a mottled white with black fur accenting their individuality and beauty. Each has a name and a distinct personality: Jan, Nellie, Chiquita, Daisy, Poppy, Jessie James, Pinkerton, and Lincoln. Jan is the goat whose photo is on the label, as she always appears to be smiling. Nellie is notorious for giving you a back rub with her head if given the opportunity.
Various points of contact are gomisoap.com, facebook.com/gomisoap, email: info@gomisoap.com, 904-392-6112.